Looking back at Sushant Singh Rajput's career
June 14, 2021
Exactly a year back we lost Sushant Singh Rajput. Was it a case of suicide, or was there something more? Well, only time will tell. Irrespective, one of the things I will probably never be okay with was the way the depression story was ridiculed. "He did not look depressed," is exactly the kind of argument that we should have probably never entertained. Nevertheless, that is a discussion for another day. Today, we discuss business. Business of films and how it could impact an actor's career.
Sushant Singh Rajput was by no means a failure. He was a sparkling story of success. How else do you term a person's career when in merely ten years he got to work with some of the biggest film producers and directors in the Hindi film industry. Yash Raj Films, Dharma Productions, Nadiadwala Grandsons – he got to work in stellar projects made by all of them. In a country where almost every second kid wishes to become a movie star and thousands make it to Mumbai every year to try out their luck, how many can claim to have such a remarkable journey? And yet, as it appears, things were not hunky-dory. Were far from it rather!
As was made public during the investigations following his demise, Sushant had lost out on several films in the last couple of years. This led to a number of allegations – of how SSR may have been systematically targeted by people in the film industry. People who had given him work in the first place. Conspiracy stories are plenty.
The disconnect is evident. Why would anyone want to target an actor in an industry that is run by commerce? If your films are doing business, you are in business.
Not even the most ardent fans Salman Khan would probably argue if you compared Salman's histrionic abilities with say a Rajkumar Rao. Salman is not known for his acting prowess. He is however a powerhouse of charisma that drives the box office like a charm. Even his most deplorable films manage to bring in festive joys for the ones in the business of film exhibition. For a producer who risks his financial standing while making a film, a chance at the recovery of investments is paramount. And they often do the star's bidding as long as the star promises to deliver the moolah – personal feelings for the person notwithstanding.
Another case study: Govinda. The actor is known to have been always late for his shoots. But till he was delivering the blockbusters it was all fine. The day he ran out of luck at the box office is when people also started having problems with his inability to manage time.
At the other end of the spectrum, we have multiple cases such as Kumar Gaurav who found themselves out of favour when their films stopped doing the business the producers needed them to do. A "star kid", Kumar is not alone. And he was not a bad actor either. Kumar has delivered credible performances in films such as Naam and Kaante. For every Rishi Kapoor who made it, there are multiple Rajiv Kapoors who did not.
If nothing else, this reinstates that the only thing that matters is commerce. Had the Indian film industry been run by the government, maybe profits would not have mattered as much. But when someone puts their own money into something, it would be foolish for them to not expect returns. And this is where probably Sushant's story found a stumbling block.
I know you will argue that many of Sushant's movies were hits. Yes, they were. But Rajesh Khanna too had once given 15 straight superhits. Unfortunately, it is the latest Friday that matters. And for Sushant, the failures of Detective Byomkesh Bakshi (COP: 35cr, Revenue: 26cr) and Raabta (COP: 47cr, Revenue: 21cr) were major stumbling blocks. More so, the latter. Yes, there was a Dhoni in between. That was moderately successful. But it was also the biopic of India's most successful cricket captain and was directed by a maverick filmmaker with a fan following of his own. And like in most cases, while success is attributed to multiple factors, failure is often pinned on one person. DBB and Raabta's failures meant SSR was not ready yet to pull off the kind of films he wanted to do… films that needed budgets that were more than the business of his most successful film. Case in point the ambitious films Chanda Mama Door Ke and Paani.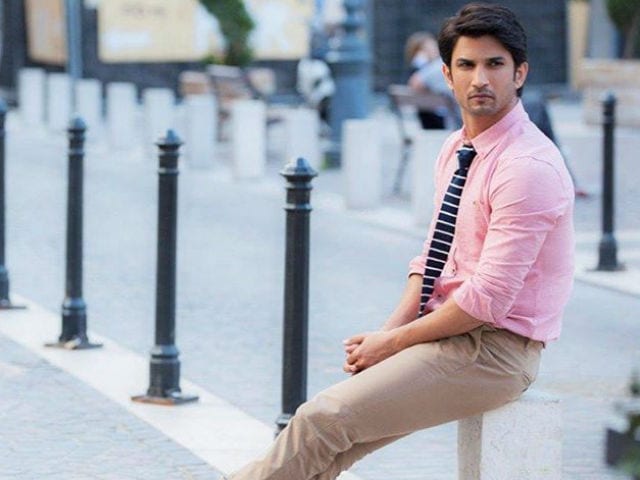 Right after Raabta, multiple films of Sushant were put on hold indefinitely. Some others he himself walked out of. These include RAW, which was later made with John Abraham. Can you blame the film financiers/producers for that? Well, it's their money. Like Vashu Bhagnani once told me about casting his son in his movies, "He is my son. If I have the money, why should I not spend on him." Indeed! A father has the liberty to spend his money on his son. You and I, as the audience, have the liberty to decide which movie to buy tickets for!
Could SSR have reworked his strategy and moved to small budget films that are usually made with his Kai Po Che co-star Rajkummar Rao? Maybe that could have helped. Maybe not. It is a hypothesis at best. The fact remains that he was not selling the tickets that were required to recover investments made on films such as Raabta and the wonderful Sonchiriya.
Before I am trolled for my statement, let me affirm I had huge regards for SSR the performer. While the actor on-screen demeanour mostly reminded me of Shah Rukh's early days, the charm he oozed can barely be matched by anyone from his generation. I enjoyed watching him, as much I enjoy watching SRK on-screen. He was a perfect mix of charm, energy and acting capability that I have always thought is important to create stardom. And which is why I mourn the loss. Because in him, I truly believe, Hindi cinema could have had a major star… if only he had more time. Alas!
For now, I truly hope that we move on from making a mockery of his demise and relish his work in films such as Kai Po Che, Dhoni, Kedarnath, and Sonchiriya.
We welcome your comments at letters@friedeye.com